"Our Bank's ATM makes it easy and convenient for customers to bank 24 X 7 basis. User-friendly graphic screens and easy to follow instructions in a language of your choice makes our ATM Banking a smooth experience."
Following services are free of cost at our ATMs:-
Cash Withdrawal
Balance Inquiry
Mini Statement
PIN Change
Green PIN Generation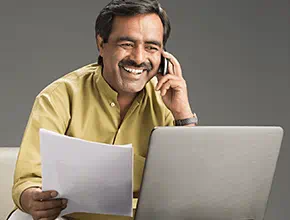 Request Callback
Please fill in these details, so we can call you back and assist you.