Special features for a special you!

---
Get your special current account today .
Special Current Account Special Current Account is an ideal for a salaried person who requires cheque book facility for the purpose of payment of rent, loans etc. This is one of the most basic and flexible deposit options, allowing transaction without limiting the numbers.
Bank Deposit Insurance Scheme
Only individuals (single/joint) eligible
The product is offered to Savings A/c customers with Cheque book facility
A/c can be opened in OMR & USD
Minimum Balance RO 200 or equivalent amount of USD
Rate of interest -NIL-
Free remittance to India in any branch of Bank of Baroda
VISA Debit Card Facility

Instant Fund Transfer to India

Internet Banking Facility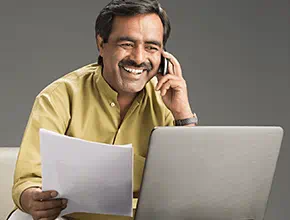 Request Callback
Please fill in these details, so we can call you back and assist you.