Great savings can take you places

---
Choose from the many savings accounts we offer.
"Your saving is your money; we add the value to grow your money more, now open anthe account with Bank of Baroda and enjoy athe host of benefits."
Savings Account other offering

Bank Deposit Insurance Scheme
SB101 General Account minimum balance RO 50

SB103 Salary Account (For salary above RO 500 per month) minimum Bal RO 50

SB106 Salary Account (For salary up to RO 500 per month) No minimum balance
Simplest deposit option available to the depositor
Easy to operate
No hidden costs
An ideal option to cultivate the habit of banking and saving amongst the younger generation
Account for individuals or joint account
Opened basically for savings purpose
Interest 0.60% p.a. (subject to change), credited on half yearly basis
No cheque book facility
Free Debit Card/Internet Banking
No restriction on number of withdrawals
VISA Debit Card Facility

Instant Fund Transfer to India

Attractive Rate of Interest in Term Deposits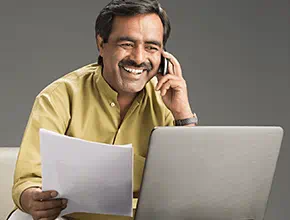 Request Callback
Please fill in these details, so we can call you back and assist you.