Pave your way to financial freedom.

---
Easy and flexible loan repayment options.
Salary Linked Personal Loan
Eligibility :- All permanent employees of Govt. Department, organised reputed companies, with minimum 6 months of employment with the same organization and maintaining salary account with us to meet any personal needs.
Minimum Salary RO300
Maximum loan amount: - RO 25,000 (subject to eligibility).
Maximum repayment period :- up to 30 months
Rate of interest – 6%
Interest calculated on daily reducing balance
Insurance amount to be borne by the borrower
Prepayment Charges - 1% of prepaid amount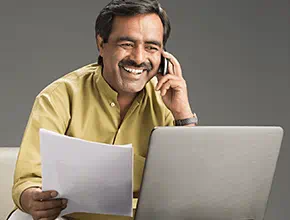 Request Callback
Please fill in these details, so we can call you back and assist you.