"Give your Business a Stronger Platform to Grow"
Bank of Baroda offers financial assistance for carrying out smooth business operations in Sultanate of Oman.
Following are the types of credit facilities provided by Bank:-
Working Capital Limits
Funded facilities: i.e. the bank provides funding and assistance to actually purchase business assets or to meet business expenses such as overdraft, bill purchase/discounting: trust receipts facilities/short term loans.
Non-Funded facilities, i.e. the bank can issue letters of credit or can give a guarantee on behalf of the customer to the suppliers, government departments for the procurement of goods and services on credit
Demand/Term Loans
Under demand/term Finance, Bank of Baroda, offers fund based finance for capital expenditure/acquisition of fixed assets towards starting/expanding a business or industrial unit.
INITIATIVES TO PROMOTE SME SECTOR
Bank of Baroda is fully committed towards development of SME sector in Sultanate of Oman and to facilitate easy availability of finance to the sector, special relaxations in various provisions such as rate of interest, requirement of securities, margin, limit eligibility norms etc is provided.
SME sector will help to increase job opportunities, gainful use of domestic resources.
Comments: Same content as working capital limits.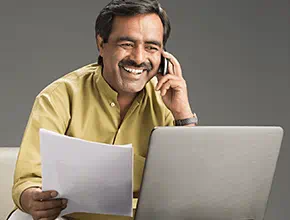 Request Callback
Please fill in these details, so we can call you back and assist you.